Dental hygiene tips for a healthy smile from Waterloo, ON dentist
Good oral hygiene habits do more than keep you out of the dental chair for time-consuming and costly procedures. A healthy smile looks great, boosts your confidence, and helps promote overall health and well-being. At Auburn Centre Dental in Waterloo, ON, we love helping patients achieve their healthiest smiles through routine preventive cleanings and check-ups, but many of the components of a healthy smile start at home. Read on for dental hygiene tips to keep your teeth and gums disease-free from our dental care team!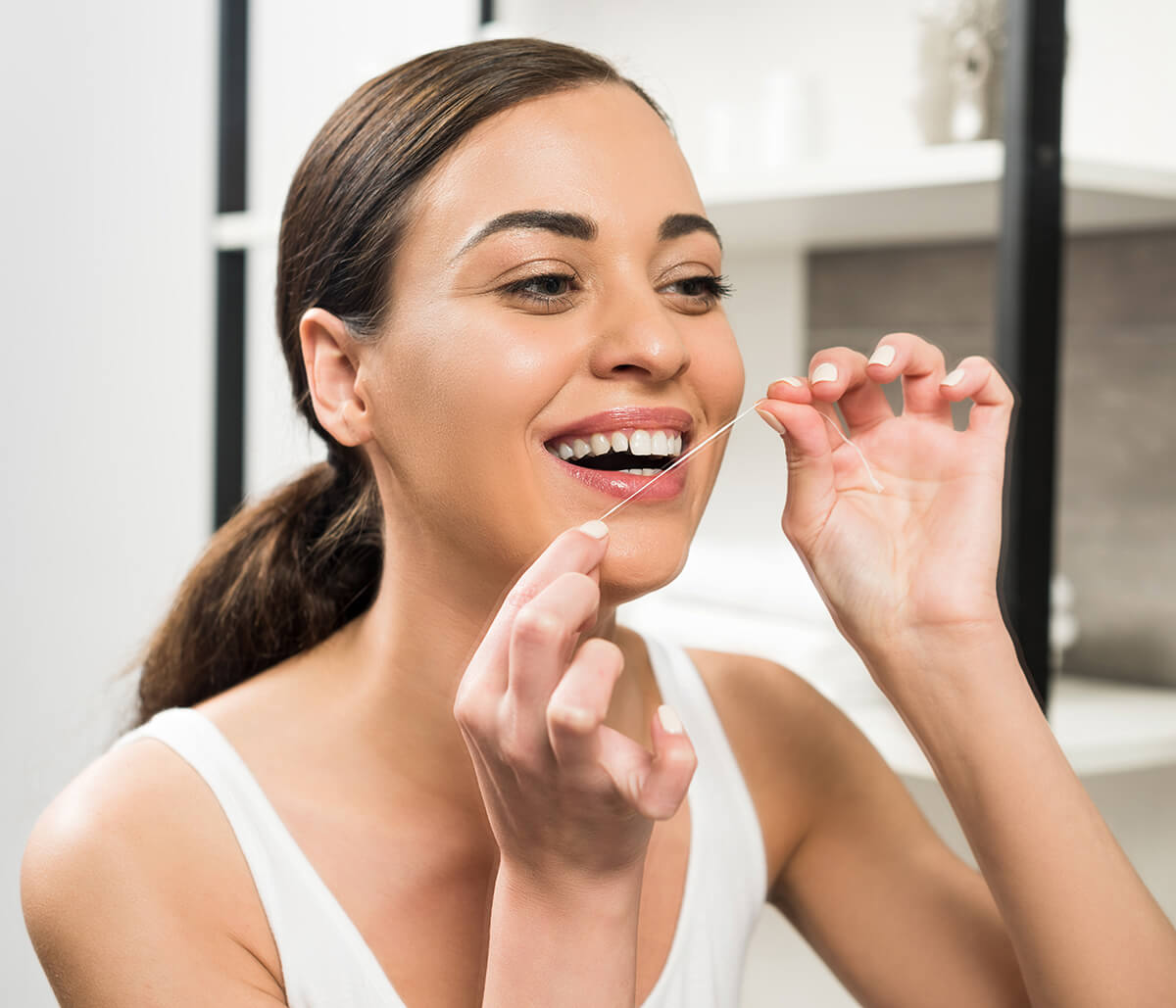 Brushing and flossing
Chances are, you have heard more than once that regular brushing and flossing is important for your oral health… and for good reason! Brushing your teeth twice per day and flossing daily are essential for removing the debris, sugars, and disease-causing plaque and bacteria from your teeth and gums. When you eat foods, the sugars and starches cling to your teeth, where they develop into a sticky film called plaque. Bacteria thrive in this environment, and as they multiply, they release acidic secretions that eat away at your teeth and gums, causing cavities, more severe decay, and gum disease.
Brush with a soft-bristled manual or electric toothbrush and a high-quality toothpaste
Clean between your teeth using traditional floss, single-use flossers, a water flosser, or any other type of interdental cleaner
You can also rinse with an antibacterial mouthwash after brushing and flossing to help eliminate any remaining bacteria
Healthy diet
In addition to having a good oral hygiene routine, maintaining a healthy diet can be an important component for your oral health (in addition to your overall health and well-being). When you eat sugary or starchy foods, they provide material for plaque and bacteria to multiply and cause decay and periodontal disease, while healthy foods have the opposite effect!
Crunchy fruits and vegetables such as apples and carrots help clean the sugars and plaque off of your teeth as you eat
Drinking plenty of clean water rinses sugars off of your teeth and gums as well as keeps you hydrated, which promotes healthy production of saliva
Chewing sugar-free gum after meals if you are unable to brush can also help remove leftover food and sugars from your teeth
Routine dental visits
At professional cleanings and check-ups, we remove any built-up plaque and tartar that you have been unable to eliminate at home with brushing and flossing, providing you with a clean slate to refresh your teeth and gums until your next visit. In addition, regular check-ups help us catch any potential oral health problems at an early stage, when they are easiest and least costly to treat.
To schedule your oral hygiene visit at Auburn Centre Dental, call our Waterloo, ON office today at (519) 895-0582!
Share this Article:
Back to Preventive Care and Hygiene Page