Waterloo, ON, area patients can obtain teeth whitening with same-day results
One common treatment requested by patients at Auburn Centre Dental is a cosmetic service known as professional teeth whitening. Patients who want to improve their smile with dental bleaching are welcome to learn more about whitening options available at our facility. Instead of visiting the local drugstore and standing helplessly in the oral care aisle looking for solutions that work, invest your money with professional whitening options. Professional whitening is faster, more effective, and safer than strips, trays, and other products available over-the-counter.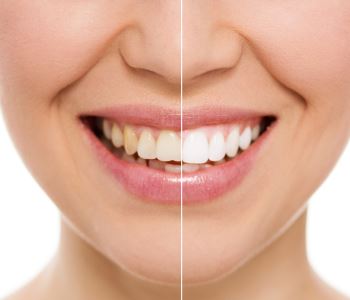 What are the teeth whitening options available for Waterloo, ON, area patients?
At Auburn Centre Dental, we are excited to offer solutions for patients interested in a brighter smile with a professional's assistance. We provide a few different options for our patients to consider, including:
"Zoom!" one-hour in-office dental bleaching – patients seeking a fast yet effective way of brightening the teeth can ask us about our in-office bleaching treatment called "Zoom!" Zoom uses a proprietary whitening gel that is activated with a specialized light, and within approximately one hour, patients can brighten their smile up to eight shades whiter!
Take-home whitening trays for private use – patients seeking a more affordable solution with gradual improvements may want to ask about our take-home whitening kits. These include customized trays and prescription-strength whitening gel that is used each day to brighten the smile slowly. Once patients obtain their desired results, they can use the trays as needed to touch up and improve whiteness.
Free whitening for life program for all regular patients – patients can participate in our "whitening for life" program where they can obtain additional gels each time they make their regular six-month dental examination and cleaning. This helps encourage patients to see their dentist on a routine basis to ensure better oral health and wellness.
Call Auburn Centre Dental today!
Waterloo, ON, area patients ready to brighten their smile safely and effectively in a professional manner are strongly encouraged to take the time to learn about the solutions offered at Auburn Centre Dental. The office is located in the Auburn Centre at 570 University Avenue East, Suite #6 and accepts new patients who call for an appointment at (519) 895-0582. Now is your smile's time to shine!
Whitening options
for stunning smiles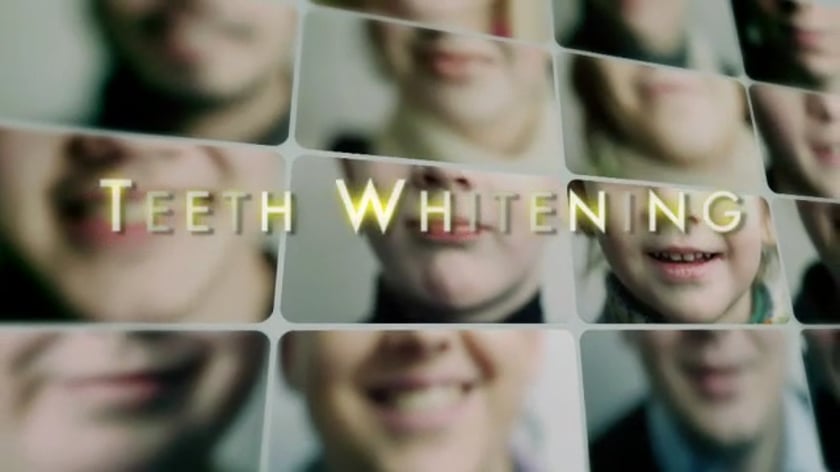 Your smile can 'pop' with professional whitening! This brief informational video from Auburn Centre Dental Auburn Centre explains whitening options, the procedure, and benefits of this increasingly popular cosmetic dental treatment. Call Auburn Centre Dental Auburn Centre
(519) 895-0582
.. to learn more.
Video Transcript
At a young age, our teeth are healthy and white. But over time, the enamel coating the tooth is slowly worn down, causing our teeth to become stained and yellow, which is why teeth whitening is becoming increasingly popular today. There are a few methods for whitening. They include at home and in-office. With in-office treatments, you'll see faster results, receive the safest treatment for bleaching the teeth, and yield the whitest smile. So don't settle for teeth that have become stained from years of coffee drinking, tobacco use, or just aging. Ask your dentist about whitening options that may be right for you.
Get your sparkle on any time, anywhere – only with Philips Zoom! Teeth Whitening
Having the smile of your dream includes making sure the enamel is clean and sparkly! With Philips Zoom! Whitening trays, you can have the cleanest and whitest smiles and apply your whitening gels at the convenience of your home or whenever you choose! It certainly has the confidence of Dr. Tuli!
Video Transcript
When a patient decides they want to have in office whitening procedure done, the best thing they could do is just come in at one point before just have an exam.
Make sure they're a good candidate. Make sure there's nothing that wouldn't whiten. Ideally, it's best to have a tooth cleaning at least a couple of weeks before. Now, you can focus on actually whitening the tooth itself, and you get the best results.

If it's the zoom in office, we just go ahead and sit them in the chair. We go ahead and isolate their teeth. We sit him back. We do 3, 15 minutes cycles with fresh gel. Each time it takes about 45 minutes and on average their teeth will get about 8 shades wider.

It was a really great experience. I went home that night. I went to the gym. It was easy, went to sleep, woke up and felt great.
The film Zoom Whitening Unit actually has different settings. You can do a higher, medium and low settings, so it'll more prone to sensitivity you could put on the lower setting.

If it's the take home system, we go ahead and we take upper and lower impressions. We give the patient trays; we give them gel and then they take that home. But even with the in-office system, we're still going to give our patients the gel in the trays so that in four to six months if they want to do a little touch up, they'll have the trays. They just pop in the gel in. Their teeth are just like they. Were when they left the first time. The convenience of using the at home trays is amazing, completely astounding I can. Take them with me anywhere. It's so nice to actually be able to plan my teeth whitening around my schedule. I would definitely recommend Phillips Zoom to all of my friends and my family.