Dental Implants
Just because you lost a tooth doesn't mean you should lose your beautiful smile. Auburn Centre Dental in Waterloo, ON, is proud to provide a variety of excellent solutions. For most patients, dental implants are the preferred option. This technique replicates the natural tooth anatomy, for optimal appearance and functionality.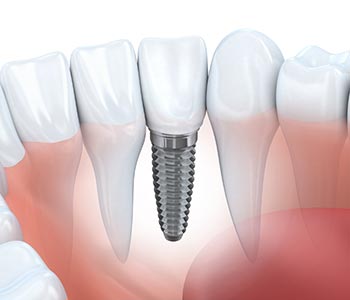 THE IMPORTANCE OF REPLACING MISSING TEETH
The loss of one or more teeth is not simply a cosmetic concern. Without treatment, it can have several negative impacts to your health and quality of life, including:
Difficulty chewing, and inability to eat certain food
Deterioration of bone
Unclear speech, or even the inability to produce certain sounds
Increased risk of periodontal disease
Increased risk of decay to remaining teeth
Shifting of other teeth, as they lean toward to gap
WHY CHOOSE IMPLANTS
Dentures or crown-and-bridgework replace the visible parts of teeth. However, they don't address the problem of lost roots. Dental implants replace tooth roots, and act as a foundation for specially designed prosthetics. Implants replicate the function of actual roots, helping to prevent the bone loss that typically accompanies tooth loss.
ABOUT THE IMPLANT PROCEDURE
We begin with a consultation and examination to assess your needs and create a customized treatment plan. If you have lost a single tooth, it can be replaced with one implant topped by a crown. If you have lost more than one tooth, you can get multiple implants: a bridge that fills the gap or a removable denture that attaches to implant posts.
Replacing teeth and restoring smiles with dental implants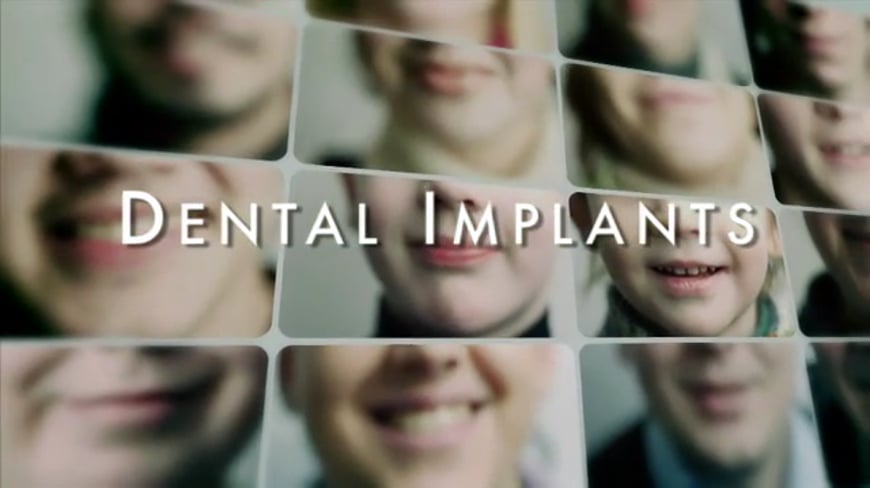 A dental implant replaces the root of a missing tooth, for a restored smile that looks completely natural. With a success rate of 95 percent, dental implants are quickly becoming treatment of choice for missing teeth. This short video, brought to you by Auburn Centre Dental Auburn Centre explains the process.
Video Transcript
Dental implants are titanium roots that are replaced in the jawbone to resemble a tooth or group of teeth. A screw is inserted through the gums and into the jawbone. A porcelain crown is then attached to the screw to become the new tooth or teeth. They can be used to support dental prosthesis, including crowns, dentures, and bridges. Today's treatments are so natural looking, no one will know you had surgery. There is approximately a 95 percent success rate for all implants. With modern advances in dentistry, some implants can be restored immediately with lifelike all-porcelain crowns. For more details, ask your dentist.
If you think that dental implants may be the right choice for you,
please call Auburn Centre Dental at (519) 895-0582 and schedule an appointment.
The implant procedure is completed in several phases. The process begins with a minor oral surgery, during which the implants are placed in the bone. After a healing period of several weeks, the final restoration is attached to the implants.