Health benefits of good oral hygiene and dental care in Waterloo, ON
Here at Auburn Centre Dental in Waterloo, ON we take preventive care seriously, and encourage our patients to do the same. Regular dental care and good oral hygiene habits are essential for protecting the health of your teeth and keeping your smile beautiful. However, there are many other reasons to keep your mouth healthy.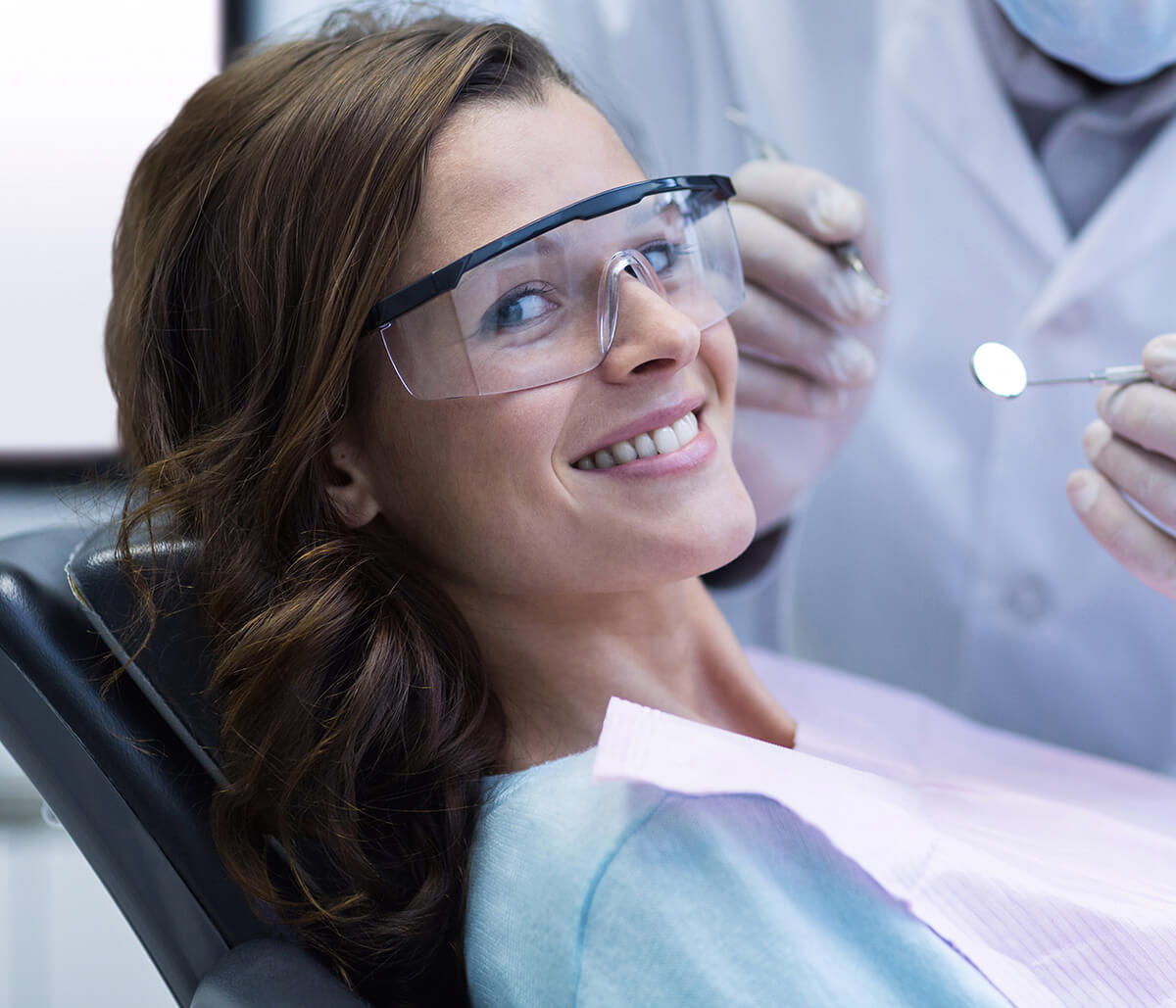 How oral disease affects the rest of your body
Human beings are not robots. We are not assembled from a collection of separate parts. Instead, each part of your body is simply one portion of a single entity. Therefore, you cannot have a truly healthy body if one part is unhealthy. That is especially true of your mouth, which is the portal to the body, directly linked to the respiratory and digestive systems. How exactly do oral health problems affect the rest of your body? You may be surprised at the number of ways, including:
Respiratory disease – Bacteria can easily travel from the mouth to the lungs, which may lead to conditions such as pneumonia.
Pregnancy complications – Oral health takes on a special importance for expectant mothers. Research has linked periodontitis in pregnant women with an increased chance of low birth weight babies as well as complications during pregnancy.
Cardiovascular disease – Numerous scientific studies have confirmed a link between oral disease and increased instance of stroke, heart attack, clogged arteries, and more. Although the nature of the connection is not fully understood, many experts theorize that it may be related to the body's response to chronic inflammation.
Endocarditis – This type of infection occurs in the lining of the chambers or valves in the heart. It is usually caused by bacteria and other harmful microorganisms traveling from another area of the body to the heart. Often, the original source of infection is the teeth or gums.
TMJ (temporomandibular joint) disorder – This common yet underdiagnosed condition begins with the TMJ, better known as the jaw joints. Due to the proximity of nerves, it can have wide-ranging symptoms affecting various areas of the upper body, tanging from migraine headaches to tinnitus. In some cases, orthodontic misalignment may cause or exacerbate TMJ disorder.
Your healthy smile begins here
We are your partners in oral health. Give us a call at (519) 895-0582 to schedule an appointment. 
Share this Article:
Back to Preventive Care and Hygiene Page