Why Waterloo, ON patients trust Invisalign for teeth straightening
For generations, metal braces were the standard – and only – option for straightening teeth.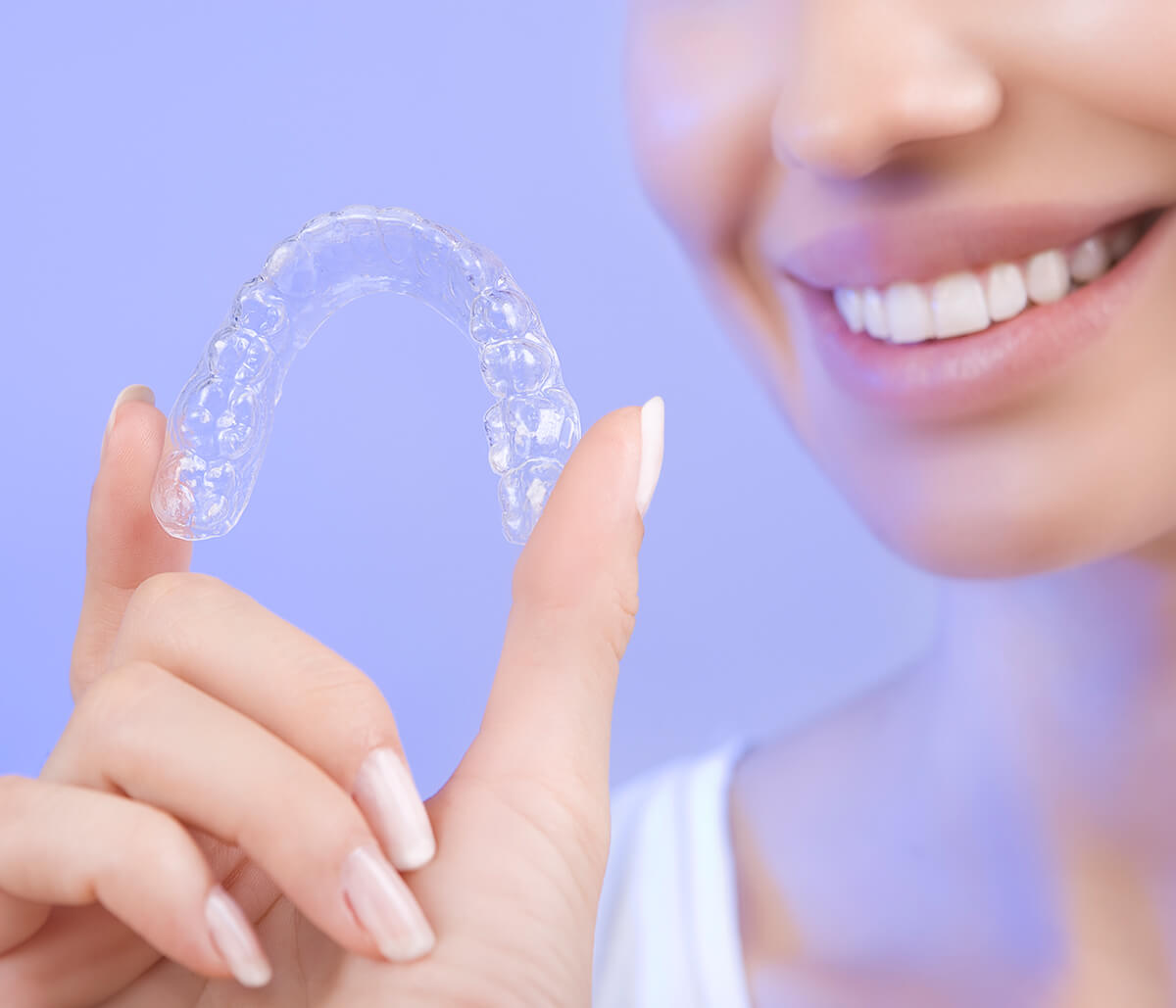 Invisalign revolutionized the world of orthodontics with the introduction of a high-tech, metal-free alternative. In the years since, it has become more sophisticated, more powerful, and more efficient than ever. That is why we are proud to offer the Invisalign teeth straightening system for our patients at Auburn Centre Dental in Waterloo, ON. 
The benefits of Invisalign 
Misalignment, crowding, and crooked teeth are more than cosmetic concerns. If teeth are not properly aligned, oral hygiene becomes more difficult. Hard to clean areas are likely to accumulate plaque and tartar, leading to oral disease. Orthodontic problems can also cause excessive wear on certain teeth, difficulty chewing, and even jaw pain.
Today's orthodontic patients have several options for straightening teeth, and more than eight million people around the world have chosen Invisalign. Why? It is:
Beautiful – Invisalign aligners are crystal clear, so they are barely noticeable. Attachments, which are only necessary in certain cases, are made of tooth-colored resin to blend naturally with your smile.
Comfortable – Forget heavy, bulky metal. Invisalign uses thin, lightweight, flexible materials for ultimate comfort. 
Convenient – There are no dietary restrictions, and no worries about cleaning around wires. Simply remove your aligners while you eat and clean your teeth.
Predictable – The treatment plan is designed using Align Tech's exclusive software. It begins with a three-dimensional digital model of your teeth, then simulates the movement that each aligner will achieve. This provides a virtual preview of the entire process and expected final result. 
Versatile – Invisalign can correct most common orthodontic concerns, including gapped or crowded teeth, over bite, under bite, cross bite, and crooked teeth. While every case is different, most often these clear removable aligners can achieve results similar to those of traditional metal braces. 
Are you a candidate for Invisalign treatment?
For most people with orthodontic concerns, the answer is yes. However, every patient is unique, The best way to explore your options is to visit Auburn Centre Dental for a consultation. Just give us a call at (519) 895-0582 to learn more about our Invisalign services or to schedule an appointment. 
Share this Article:
Back to Invisalign Page