What can cosmetic dental bonding in Waterloo, ON correct?
Dr. Roodsar and the Auburn Centre Dentalteam take pride in providing a diverse array of cosmetic dental treatments, to meet the unique needs of each patient. If you worry that smile enhancement won't fit your budget or schedule, then tooth bonding may be a great option. It is a fast and straightforward procedure, very similar to that of filling a cavity.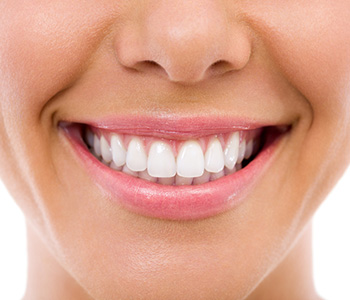 ONE PROCEDURE, MANY BENEFITS
Cosmetic tooth bonding is completed in just one visit. The process is simple and involves little, if any, tooth alteration. After the tooth is cleaned and prepared, Dr. Roodsar will carefully apply a bit of bonding material directly to the enamel. The bonding material is a putty-like consistency, allowing your dentist to artfully sculpt it to the desired shape. It is also colour-matched to your natural teeth, for an indiscernible restoration. Once the bonding is sculpted, it is light cured, resulting in a hard, durable finish. Last, the shape is refined, and the tooth is polished.
The benefits include:
Many teeth can be treated in a single visit
Economical alternative to porcelain restorations
Can last from three to ten years if you maintain good oral health
The results are stunningly beautiful and natural looking
HOW COSMETIC BONDING IS USED
Due to the versatile nature of this technique, it has many applications, both aesthetic and restorative, which include:
Closing spaces between teeth
Reshaping teeth
Covering stains or dark areas that do not respond to whitening treatment
Repairing minor damages such as chips or cracks
Lengthening worn down or naturally short teeth
Protecting roots of teeth that have been exposed by gum recession
Changing your natural tooth color
ARE YOU A GOOD CANDIDATE?
If you have any concerns about the appearance of your smile, but your teeth are structurally strong, you are likely a candidate for dental bonding. If you have significant damage such as a broken tooth, we will likely recommend a porcelain crown for greater protection. The best way to explore your options is to visit Dr. Roodsar for a one-on-one consultation. Just callAuburn Centre Dental at (519) 895-0582 and schedule an appointment to get started.
Share this Article:
Back to Cosmetic Dentistry Page