Choosing the right Waterloo dental clinic for your family
You want the best for your family, and that includes excellent dental care. Yet, it can be challenging to fit all those appointments at various clinics and offices into your busy schedule. Don't worry, we have a solution that is sure to make you smile! Auburn Centre Dental is conveniently located in Waterloo, ON and we offer comprehensive care in a warm and welcoming environment.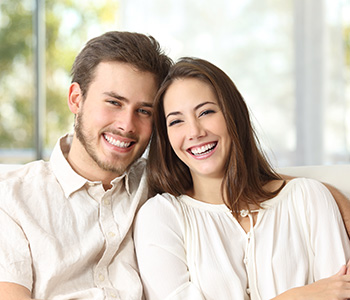 QUALITY CARE YOU CAN COUNT ON
With two decades of experience in dentistry, Dr. Roodsar has acquired the experience and advanced skills to provide a full range of preventive, restorative, and cosmetic dental treatments. Our goal is to have everything you need – including friendly customer service – under one roof. This includes:
Complete general dental care
Tooth replacement solutions, including dental implants and conventional dentures
Orthodontics
Athletic mouthguards to protect your smile
Free teeth whitening for patients who attend all routine preventive care appointments
Emergency dentistry, because we are here when you need us
A DENTAL HOME FOR LIFE
Every stage of life brings unique oral health challenges, from little ones learning to brush to mature adults struggling with the effects of aging. Sometimes life gives us extra challenges, such as conditions like diabetes that have a direct impact on oral health. This is exactly why we don't believe in "one size fits all" dentistry. Instead, every procedure we recommend and technique we use is tailored and fine tuned to your specific needs.
Furthermore, we believe in developing long-term relationships and guiding patients on a lifelong path of oral health. In this office, we don't just treat teeth. We treat people, whom we care about as if they were our own family. Dr. Roodsar takes the time to get to know each patient and understand his or her unique oral health needs and aesthetic preferences. Most of all, he takes pride in giving every person who comes in our office a reason to smile.
ARE YOU READY TO SMILE?
Whether you are due for a dental check-up, in need of major restoration, or anything in between, you can count on the skilled, caring team of Auburn Centre Dental. Call our office at (519) 895-0582 to schedule your appointment.
Share this Article:
Back to Home Page