Learn more about dental services including preventive, general, and family dentistry near Waterloo, ON
Waterloo, ON area practice, Auburn Centre Dental, provides a variety of dental services to patients, including general, preventative, cosmetic, and family dentistry to assist patients of all ages. When patients ask about the treatment options available to them for enhancing the health and beauty of their smiles, they are advised to take the time to learn about the wide range of solutions available.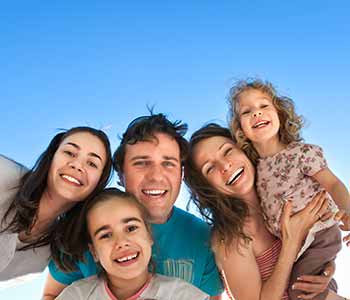 WHAT ARE SOME OF THE SERVICES AVAILABLE AT BAYLEY DENTAL?
Cleanings and examinations – at the heart of preventive care and hygiene are cleanings and examinations. At least every six months, patients should schedule a recall appointment with their dentist. This routine visit allows the dentist to evaluate the health of the smile, catch problems early enough for successful intervention, and connect with the patient on a personal level. Cleanings and examinations are the foundation of good oral health.
Dental implants – the loss of natural teeth can leave behind not only gaps in the smile, but also result in poor efficiency in eating or speaking. Patients may feel self-conscious about their appearance when this occurs. Dental implants are the ultimate way of restoring the smile when tooth loss occurs, but is not for everyone. These restorations can be used in many ways and can be used to replace one or more teeth within the smile.
Invisalign – orthodontic work often causes many patients to shy away from enhancing their smile. Thankfully, the continued improvements in orthodontia, patients can now enjoy a more discreet alternative through Invisalign treatment. Invisalign uses aligner trays that are worn over the dental arch and are clear, making them practically indistinguishable while patients wear them. Treatment is fast, affordable, and effective in cases of mild to moderate misalignment.
Cosmetic dentistry – cosmetic dentistry encompasses any procedures that are performed for aesthetic purposes, and can include teeth whitening, porcelain veneers, or composite resin bonding.
Mouth guards – part of taking good care of the smile is protecting it. When patients are involved in high contact sports and activities, or deal with conditions such as bruxism (clenching and grinding of the teeth), they are urged to ask their dentist about using mouth guards to protect their teeth from damage. Mouth guards are custom-made in our practice, and are comfortable and affordable.
Teeth whitening – brightening the smile is just an appointment away! The team at Auburn Centre Dental offers teeth whitening services to patients who want professional results when they brighten their smiles. Teeth whitening services through a dental practice provide longer results and faster improvements than anything available over-the-counter at the drugstore. We encourage patients to ask about the types of professional whitening available.
Dental bridges – replacing missing teeth with bridges can be an effective solution for patients who want a fixed option that does not cost as much as dental implants. Bridges replace one or more teeth in a row and allow patients to repair the smile after tooth loss has occurred. Bridges are made of porcelain and are natural-looking solutions readily available at Auburn Centre Dental.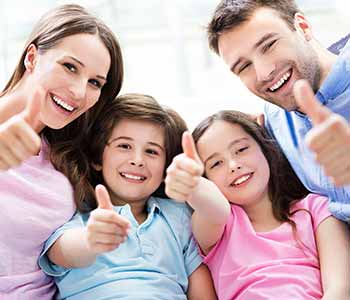 Dental crowns – covering natural teeth with a dental crown is a great solution for many of our patients. Crowns are fabricated to match the existing teeth for seamless integration into the smile, and are used in both general and restorative dentistry.
Dentures – full and partial dentures are used to replace one or more teeth within the smile. We strongly advise patients to consider the many benefits that dentures can provide, including affordability and a natural appearance. Dentures have come a long way in the last few decades and are a viable solution for many of our adult patients.
LEARN MORE ABOUT PREVENTIVE, GENERAL, AND FAMILY DENTISTRY SERVICES IN WATERLOO, ON TODAY!
Call the team at Auburn Centre Dental to discuss the benefits of a quality dental staff you know and trust! Dr. Shefali Tuli and her team are here to assist Waterloo, ON area patients and those living in the surrounding cities. Contact the practice in the Auburn Centre area in Suite 6 at 570 University Avenue East by calling (519) 895-0582 for an appointment.
Share this Article:
Back to General and Family Dentistry Page