Waterloo dentist offers teeth straightening service with Invisalign
Dental patients who are searching for teeth straightening services often think they need a referral to an orthodontist with years of traditional braces ahead. However, Dr. Reza Roodsar in Waterloo helps his patients to align their teeth quickly, effectively, and without embarrassing brackets and wires, using Invisalign orthodontic treatment.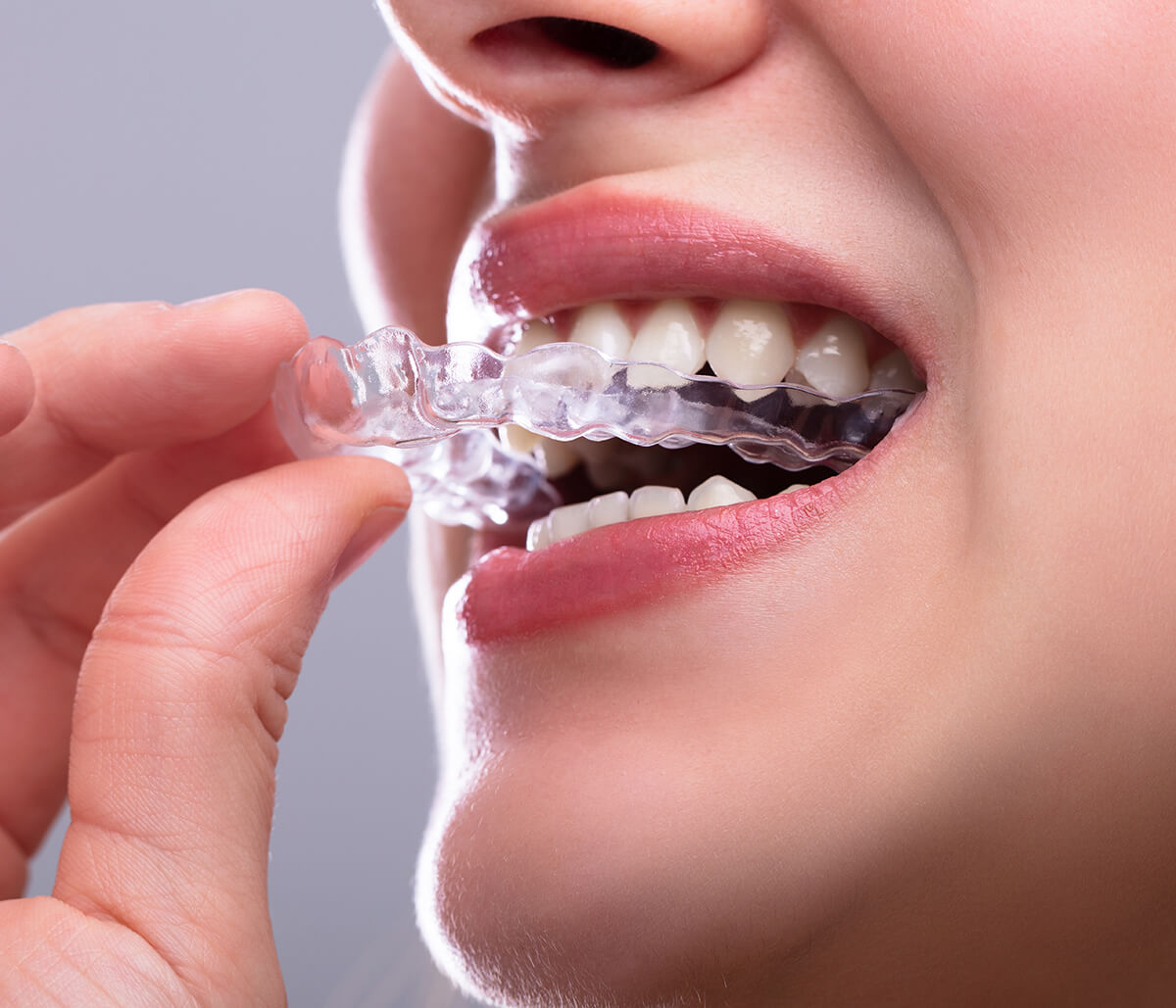 What is Invisalign?
Invisalign orthodontic treatment uses clear plastic trays to gently shift the teeth into their proper position. Patients receive a custom treatment plan and move to a new tray approximately every two weeks until their teeth are in their proper position.
Benefits of Invisalign
Invisalign offers a number of advantages over traditional braces.
Discretion – because the trays are clear, most people won't even know that you are wearing them. You can speak clearly and smile confidently – in social events, with your family, and in the boardroom – without feeling self-conscious about your orthodontic treatment.
Comfort – Traditional braces can be uncomfortable. The brackets can cut the inside of the cheek, while the wires scratch, and the rubber bands snap. Further, every four weeks patients have the braces tightened which often causes some discomfort as well. Invisalign's clear trays are smooth and comfortable, causing little to no irritation of the gums and cheeks.
Removability – Invisalign trays should be worn nearly 24 hours a day to achieve the results you want. However, they can be removed for eating and brushing. This prevents patients from having to give up their favorite foods while undergoing orthodontic treatment. It also promotes better oral health throughout the treatment process.
Convenience – Because patients simply move to the next tray in their series of treatments, they can avoid monthly checkups with the dentist.
Whether you've always wanted to improve your smile but didn't undergo treatment, or if your teeth have shifted since the braces you had in high school, Invisalign works for most patients. Some patients, especially those who have severe misalignment may be better suited with a different orthodontic treatment.
To learn more about Invisalign or to find out if you're a candidate for this orthodontic treatment, call Dr. Roodsar and the team at Auburn Centre Dental at (519) 895-0582 today.
Share this Article:
Back to Invisalign Page