Looking for a teeth straightening solution? Ask your Waterloo dentist about Invisalign
Are you unhappy with the appearance of crooked or crowded teeth? Do you suffer jaw pain, difficulty chewing, or other symptoms related to orthodontic problems? If you answered yes to either of these questions, then you probably already know that you should get braces for teeth straightening. However, you might not be enthusiastic about the idea of clunky, uncomfortable, highly visible brackets and wires obscuring your smile. That is exactly why Dr. Roodsar and the team at Auburn Centre Dental in Waterloo, ON are proud to offer Invisalign – the advanced, invisible orthodontic system.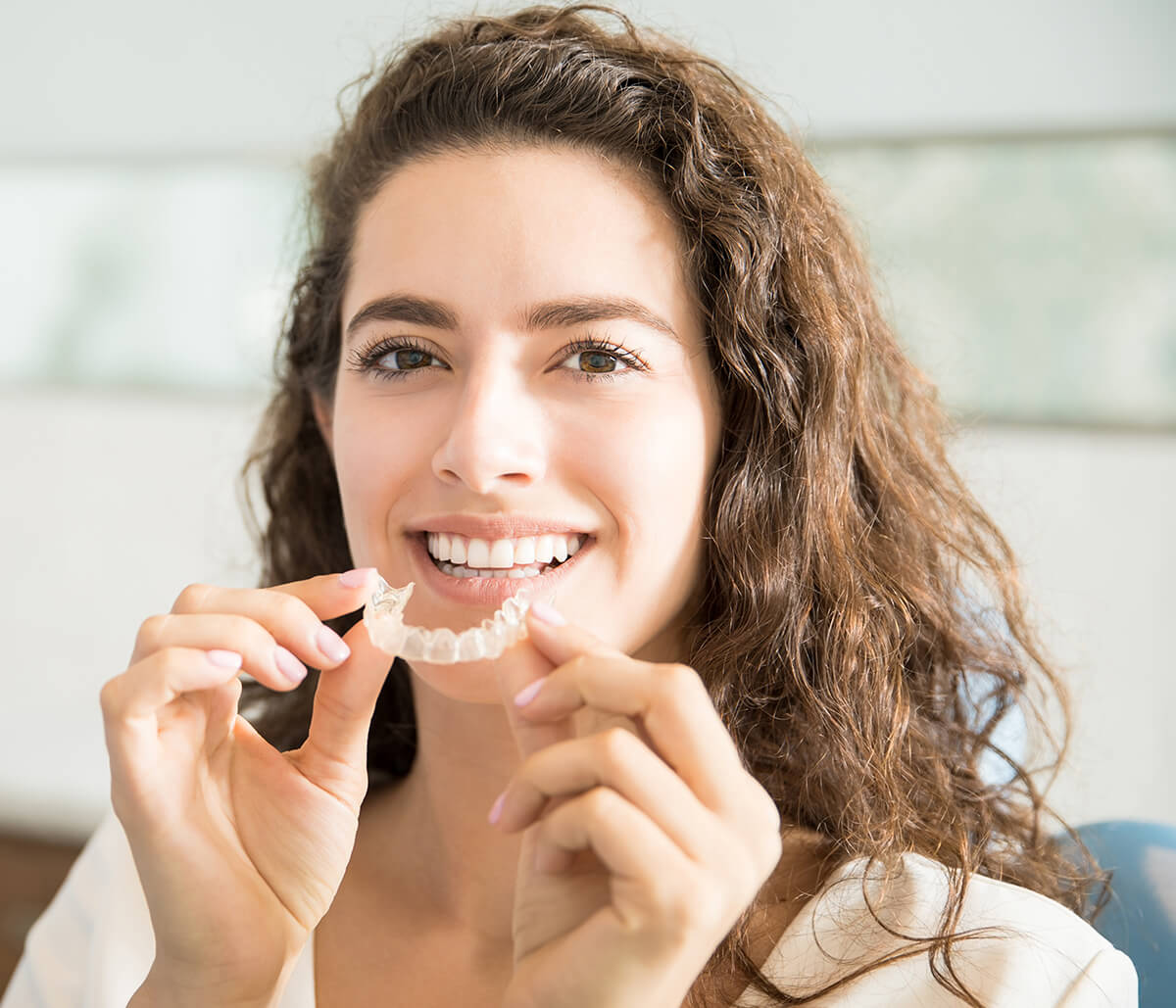 How Invisalign is different
Invisalign aligners are made of transparent plastic, whereas traditional braces are made of metal. That is the best-known difference, but what truly sets Invisalign apart is the technology.
Innovation – Two decades ago, Align Tech, makers of Invisalign, changed the way we think about orthodontics with the introduction of clear, removable aligners. To this day they continue to embrace the latest technology, continually improving upon an already-great orthodontic solution.
Design –Invisalign treatment plans begin with digital design. A complex algorithm calculates the ideal location and amount of pressure needed to achieve desired tooth movement and designs a series of aligners accordingly. It generates a preview of expected results, making Invisalign treatment exceptionally reliable and predictable.
Materials – Invisalign aligners are made with patented SmartTrack thermoplastic material, which is the result of eight years of research and development. During the process, researchers tested hundreds of different materials to find the most comfortable, convenient, and effective one. It is flexible, lightweight, BPA free, and beautifully invisible. For the most complex cases, we may also use attachments, which are made of tooth colored resin and equally discreet.
The future of orthodontic treatment has arrived
If you are in or near Waterloo, ON then you will not have to go far to discover the benefits of straightening teeth with Invisalign. Just call Auburn Centre Dental at (519) 895-0582 and schedule an appointment.
Share this Article:
Back to Invisalign Page