Common dental situations in which emergency care is needed in the Waterloo, ON area
Patients in Waterloo, ON who are in a situation where they need emergency dental care are encouraged to call the team of Auburn Centre Dental. It is common for unexpected situations to occur. Having someone on your side for emergency care is essential in recovering from these concerns and in achieving better oral health.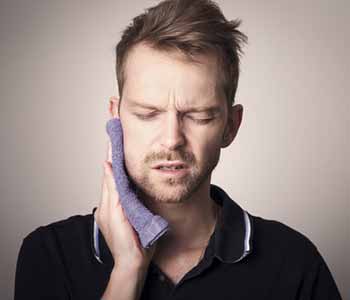 WHAT IS EMERGENCY DENTAL CARE?
When things go wrong with the teeth or soft tissues, it is important to have care within reach. Common emergency situations include:

A severe toothache
A knocked-out tooth
A broken/chipped tooth
A lost or broken restoration
Cuts in the soft tissues
When situations such as these arise, immediate help is needed to ensure no further damage occurs. A severe toothache can keep patients from being able to sleep due to strong pain. It can also keep a patient from going about their day-to-day life. Common treatments for toothaches are fillings or root canal therapy. In a case of a knocked-out tooth, reattachment needs to occur as soon as possible after the tooth has been knocked out. Patients are urged to keep the tooth moist and to call an emergency dental office immediately to increase the chance of being able to reattach the tooth. If this cannot happen, patients will need to speak to Dr. Reza N. Roodsar about replacement options including dental implants, dental bridges, and dentures.
HOW QUICKLY CAN BAYLEY DENTAL HELP?
During office hours, many of our patients can get same-day appointments. We leave time in our day for the unexpected to ensure patients have someone they can turn to when emergencies occur. After hours, patients are welcome to call the on-call number for assistance. Our professionals can provide tips to address the situation, whether it is prescribing pain medications or encouraging patients to take certain steps to protect their smile. A next-day appointment can be made with our team, so an individual can be seen by a professional as soon as possible.
WHAT TREATMENTS MAY BE NEEDED?
This depends on the situation at hand. It is common for dental emergencies to include services such as:

Root canal therapy
Tooth reattachment
Fillings
Crowns
Composite resin bonding
Alterations to oral appliances
CALL OUR OFFICE MORE INFORMATION226.270.1330or Schedule an Appointment today
WHY CHOOSE BAYLEY DENTAL FOR YOUR EMERGENCY NEEDS?
There are several reasons why patients can speak to our team about emergency dental care, and why they should choose us for their services.

Our dentist has great qualifications and skills through years of experience.
Our clinic provides services that are affordable in one's time of need.
Auburn Centre Dental is a practice that is fully equipped with state-of-the-art equipment.
Our practice offers 24-hour services, whether it is offering prescription medications until the next day or providing same-day appointments.
Our office is conveniently located in Waterloo, ON and can help at all times of the day.
Auburn Centre Dental offers solutions for most dental situations right in our dental practice.
HOW SHOULD I PREPARE FOR MY VISIT TO AN EMERGENCY DENTIST?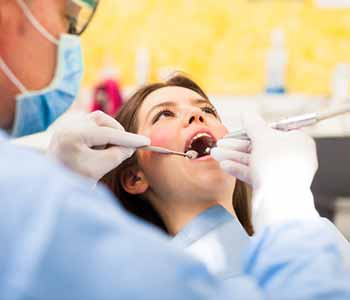 Patients should make sure they are as prepared as possible for their appointment with Dr. Reza N. Roodsar. Patients will want to bring their dental insurance cards if they have coverage so that our front office team can process claims as soon as possible to determine the cost of treatment. Patients should be able to explain to the dentist what happened, when it occurred, and where pain and discomfort are. If there are any problems with a fever, fever levels and times are very important in determining if an infection is present. Patients who struggle with anxiety will also want to let our staff know, so we can provide proper anesthetics and sedation to get the patient comfortable.
LEARN MORE ABOUT EMERGENCY DENTAL CARE WITH DR. REZA N. ROODSAR
At Auburn Centre Dental, we proudly assist patients with their emergency dental situations. If you are in the area of Waterloo, ON and need immediate dental care, contact our team of professionals today. We can be reached at (519) 895-0582 and are in the Auburn Centre at 570 University Avenue East in Suite 6. Call today for same-day or next-day emergency dental care for you and your family!
Share this Article:
Back to Emergencies Page