Are veneers better than braces? Find out which is best for you from a cosmetic dentist near Waterloo, ON
Dr. Shefali Tuli is a cosmetic dentist near Waterloo, ON at Auburn Centre Dental who is proud to offer her patients a range of aesthetic services to improve the appearance of their smiles. Her practice is dedicated to helping patients achieve beautiful, healthy smiles for life, and cosmetic dentistry is a wonderful way of reaching this goal.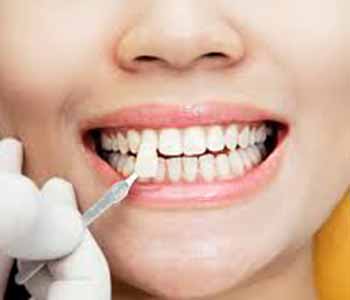 Dr. Shefali Tuli describes cosmetic dentistry as any procedure that is done specifically as an elective procedure to improve the appearance of the smile. This may include any of the following treatments:

Composite resin bonding
Porcelain veneers
Professional teeth whitening
Dental crowns
Dental bridges
Dental implants
Tooth-coloured fillings
Invisalign orthodontics
These solutions are readily available for patients interested in enhancing their smiles.
WHAT CAN BE DONE FOR GAPS BETWEEN TEETH?
It is common for patients to come into Auburn Centre Dental asking about cosmetic treatments to address problems such as gaps between the teeth. Sometimes our practice may suggest the placement of porcelain veneers, while other times we may recommend braces.
ARE VENEERS BETTER THAN BRACES?
There is no option that is "better" than another. However, one may be better suited for a patient based on their specific desires, their budget, and the time in which they want to achieve their results. For example, a patient who wants to address a space between their front teeth without having to deal with braces may opt for the placement of porcelain veneers, which can achieve the results in just a couple of weeks. Alternatively, if patients have other issues they want to address such as poor alignment of the dental arch or bite alignment issues, they may opt to move forward with braces to fix all these issues at once. This is also beneficial if patients want to take the time they need to achieve their results and have the funds to do so. Additionally, some patients may want to ask about the use of composite resin bonding to disguise imperfections such as spaces between the teeth, as this can be done in just one visit. All these options can be discussed with patients when they visit our practice and speak with Dr. Shefali Tuli about the solutions they can choose from to achieve the smile of their dreams!
WHAT IS THE PROCESS OF OBTAINING VENEERS?
To learn more about veneers, patients are advised to schedule a consultation appointment at Auburn Centre Dental with Dr. Shefali Tuli for an initial evaluation. This is a great time to discuss the options available for treatment of concerns such as spaced teeth. Once patients decide they want veneers, our professionals prepare the teeth by removing a thin portion of enamel from the front. Then, impressions are taken. These impressions are then sent to a dental laboratory where the final veneers are made. The dentist provides information regarding the final shape, size, and color of the veneers to ensure seamless integration once bonded in place. Within just a few weeks, patients return to the practice to have their veneers placed to cover the gap between the teeth and leave with a brand-new smile! Many patients love how long their veneers last with proper care and maintenance.
ARE BRACES AVAILABLE WITH DR. SHEFALI TULI?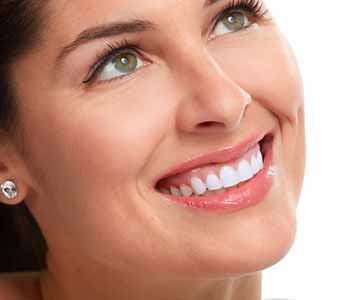 Yes! Instead of traditional braces, however, our team of professionals at Auburn Centre Dental proudly offers Invisalign. Invisalign is a type of orthodontic treatment that realigns the teeth, but with plastic aligner trays instead of metal brackets and wires. This achieves the same results but without the noticeable metal covering the smile during treatment. Invisalign is discreet and easy to comply with, making it the best choice for teenagers and adults.
EXCITED TO LEARN ABOUT PORCELAIN VENEERS?
Contact Dr. Shefali Tuli and her team at Auburn Centre Dental at the Auburn Centre near Waterloo, ON. The practice, conveniently located at 570 University Avenue East, Suite 6 is here to assist with a variety of cosmetic dentistry procedures including porcelain veneers. Call (519) 895-0582 to schedule an appointment and discuss aesthetic services.
Share this Article:
Back to Cosmetic Dentistry Page